New Morning (1970)
På New morning har en del av Dylans vurm för countrymusik försvunnit och samtidigt tycks skaparglädjen vara tillbaka i större omfång än vad som tycktes vara fallet på dem föregående Nashville Skyline och Self Portrait. Musikmagasinet Rolling Stone skrev 1970 i sin recension: "Bob Dylan is back with us again".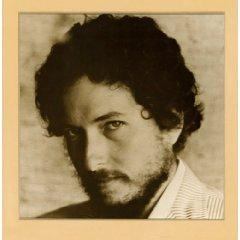 Det musikaliskt nya på skivan är att Dylan spelar piano, något han inte gjort tidigare under inspelningar. Vad som är nytt stilmässigt är att några låtar andas gospel ("The Man In Me") medan "If Dogs Run Free" landar i jazzig blues.
Vad skivan saknar för att kunna inräknas bland Bob Dylans allra främsta album är en veritabel hitlåt, även om låtar som "New Morning", "Sign on the Window" och "One More Weekend" alla står ut.